Organization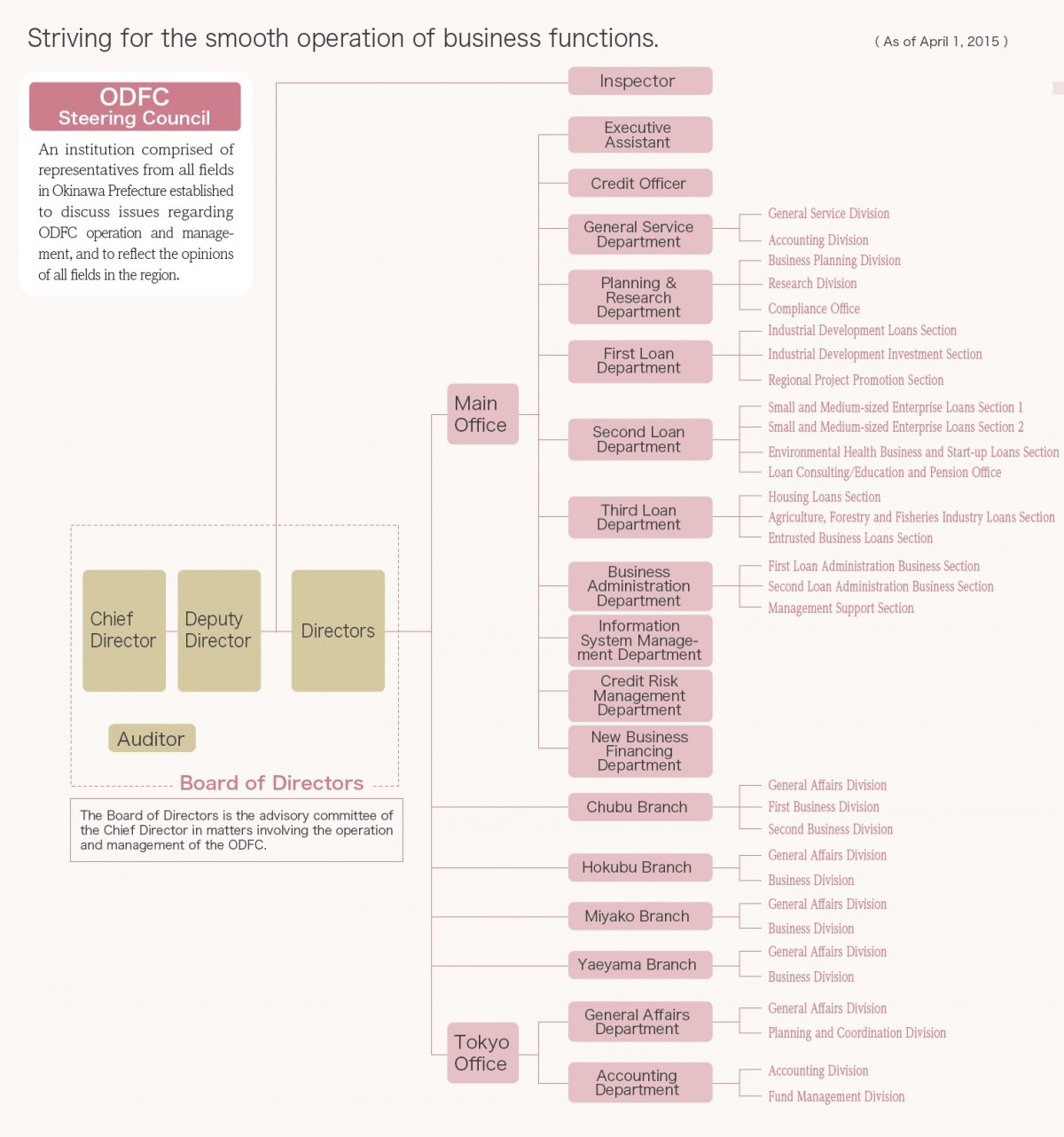 The Okinawa Development Finance Corporation Management Conference (June 16,1972 Cabinet decision)
The Okinawa Development Finance Corporation Steering Council has been established in order to bring about efficient business operations of the Okinawa Development Finance Corporation (ODFC), as well as to ensure that the services and activities of the ODFC are appropriate for both the economic and social development of Okinawa. Moreover, so that the views of representatives from every field in Okinawa and from related governmental and administrative organizations will be suitably reflected.
Description
1. The conference is consisted by the following persons commissioned by the prime minister after consultation with the Finance Minister,
(1) Staff in related administrative organizations (up to 7 persons)
(2) Governor of Okinawa and the Chairperson of the Prefectural Assembly
(3) Representatives from various business fields in Okinawa (up to 9 persons)
(4) Persons of academic standing (up to 2 persons)
2. Administrative affairs of the Council are processed at the Okinawa Development and Promotion Bureau within the Cabinet Office.